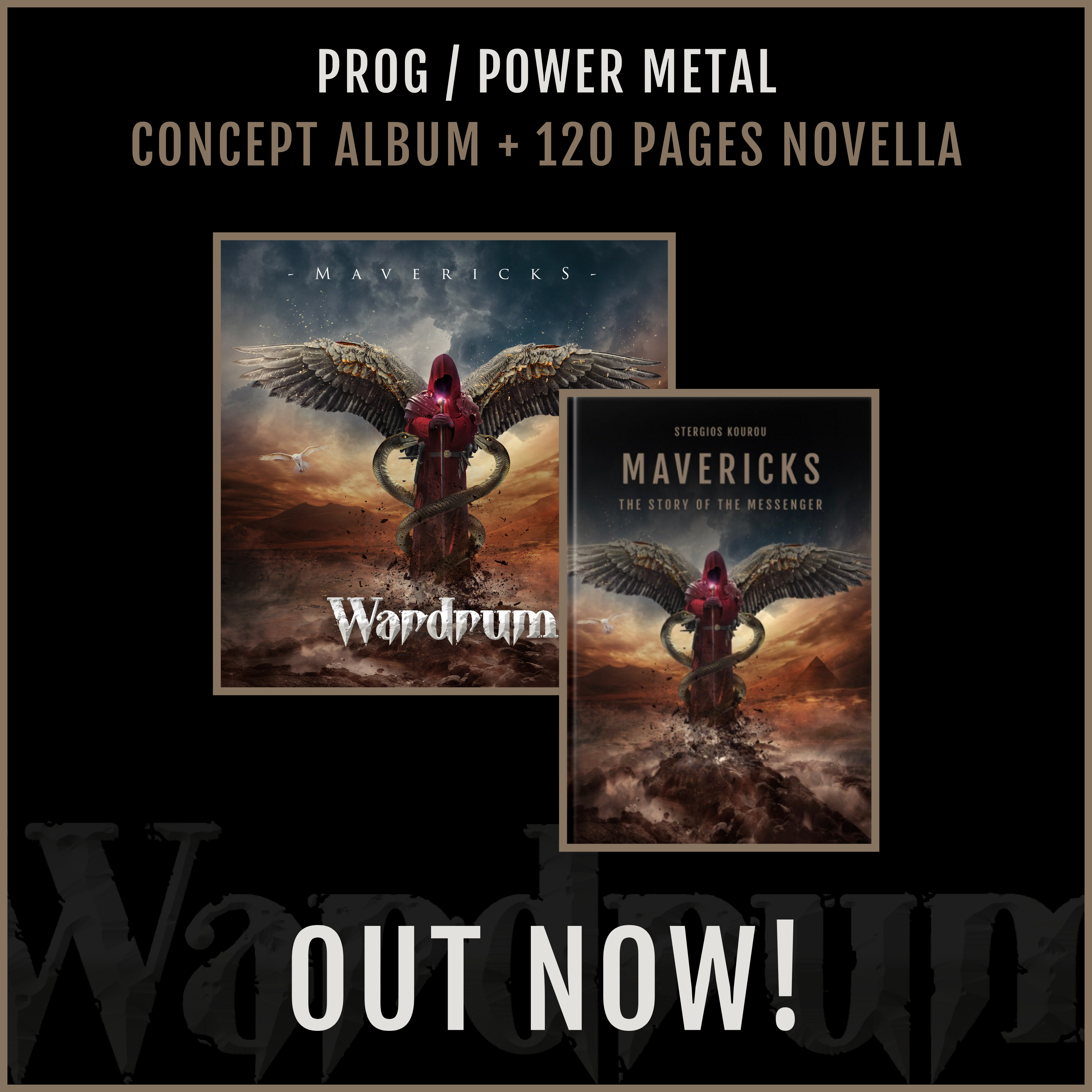 Wardrum celebrate their ten years of making music with 11 brand new songs, a new concept studio album "Mavericks"- OUT NOW via Steel Gallery Records.
The new album deals with (or rather, forms the soundtrack to) the story of Messenger, the winged faceless figure that appears on all of their album artwork. "Mavericks" is the result of hard work over the past 2.5 years. The music maintains the band's familiar, technical, yet straightforward style, with a few surprises that take the band another step forward in songwriting, storytelling, and performance.
The Book: "Mavericks - The Story Of The Messenger: Along with the new album "Mavericks'', Wardrum will also release "Mavericks - The Story Of The Messenger", a novella of 120 pages, written by the drummer Stergios Kourou. The book combines mythology, fantasy, and contemporary views on the ancient world, telling the inspirational story of the winged faceless Messenger. The story is available as a limited edition book (300 copies), as well as a downloadable ebook, in English. Subscribe to our newsletter now and get a free sample of the book (this month's freebie) in your email.
Check out also the bundle option in our music store
Thank you all so much for your support!